Hotel Feel Inn Favaro Veneto
. Read details, view map, photos and book online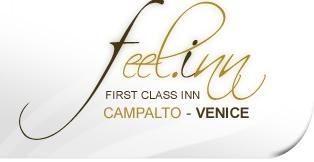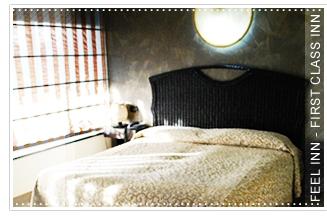 Near Venice, there is the beautiful and original Feel Inn, a modern hotel, with a warm welcome, that will place at your disposal some rooms, ones different from each other in style and provided with every possible comfort.

Easily accessible, the hotel offers a modern and pleasant style: it also has a lounge bar where you can spend moments of relaxation.

Its 11 rooms are an ideal space where every detail is looked up by an accurate choice of materials.

In the morning, a hearty breakfast awaits for you with a delicious selection of fruits, cakes, cornflakes, fruit juice, warm croissants, ham and cheeses.
Give us your Feedback
Feel Inn, Via Orlanda, 131/1 - Campalto - Venezia
HotelinVenice.com
Copyright © 2008 - 2020 | P.IVA# 03458490277